I got to go to the movies again today. That's one of my favorite things about summer: movies! I love going to the movies. One summer I went to a movie every weekend for at least 8 weeks. Yeah, I really do love it! I really just love the experience: dark theater, awesome previews, popcorn, soft drink, large screen and a great sound system. It's just a lot of fun!
Today I saw
Ice Age: Continental Drift
.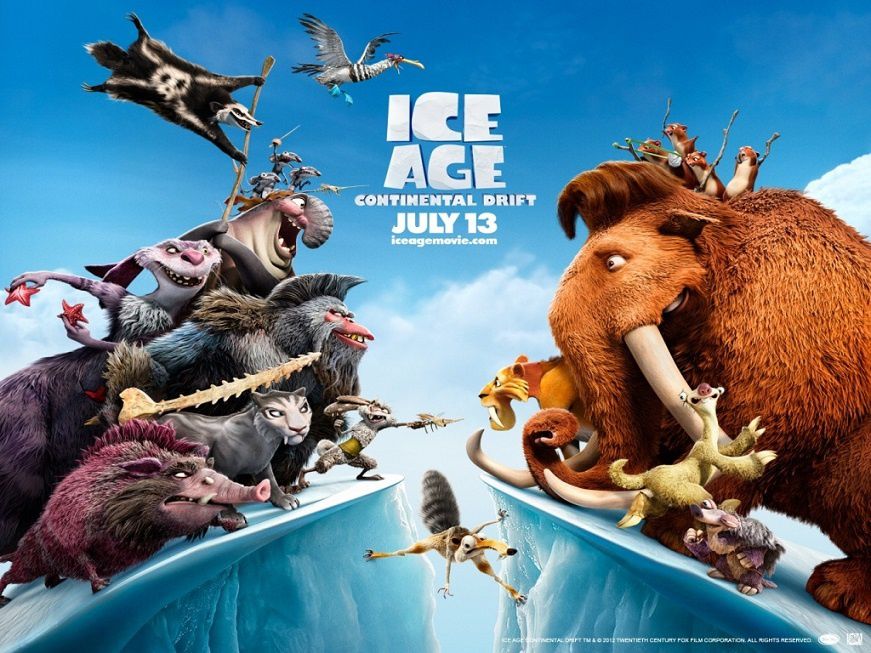 It's the fourth movie in the Ice Age series. I'm actually impressed that they made four so far. Personally, I love them. I think they are hilarious and fun. Then again, I am a kid at heart. :) I honestly hadn't thought the last movie in the series did well enough to merit a fourth movie but I'm glad they made one anyway. It was hilarious. I laughed pretty much the whole time. If you're looking for a funny, silly movie, you should definitely go see it especially if you've seen the other three.
My other favorite part of summer is the previews before summer movies. It always helps you know what you should see next. Today's previews proved to be very rewarding! I saw my second preview for
The Hobbit
!
You know, I think I was just as excited about the first time I saw it! It looks so good! They even included the singing this time! I can't wait! I think I'm going to put a countdown on my blog. I just have to figure out how to do that first... You know, I think I'm going to reread
The Hobbit
, just to tide me over until the movie comes out. Well, the book is always better than the movie but it'll definitely get me pumped for the movie! :) So excited! AHHHHHHHH! I just can't contain the excitement!
Okay. Time to go read
The Hobbit
! Of course, I should probably catch up on my posts... nah that can wait! :)
Happy readings!
PS Gandalf and Frodo decided to join me for the movie.
I think I might make this a more usual occurrence. Don't miss where they go next!
Only the last image is mine. The rest were retrieved from Google.